Psychology Quiz by UPS Education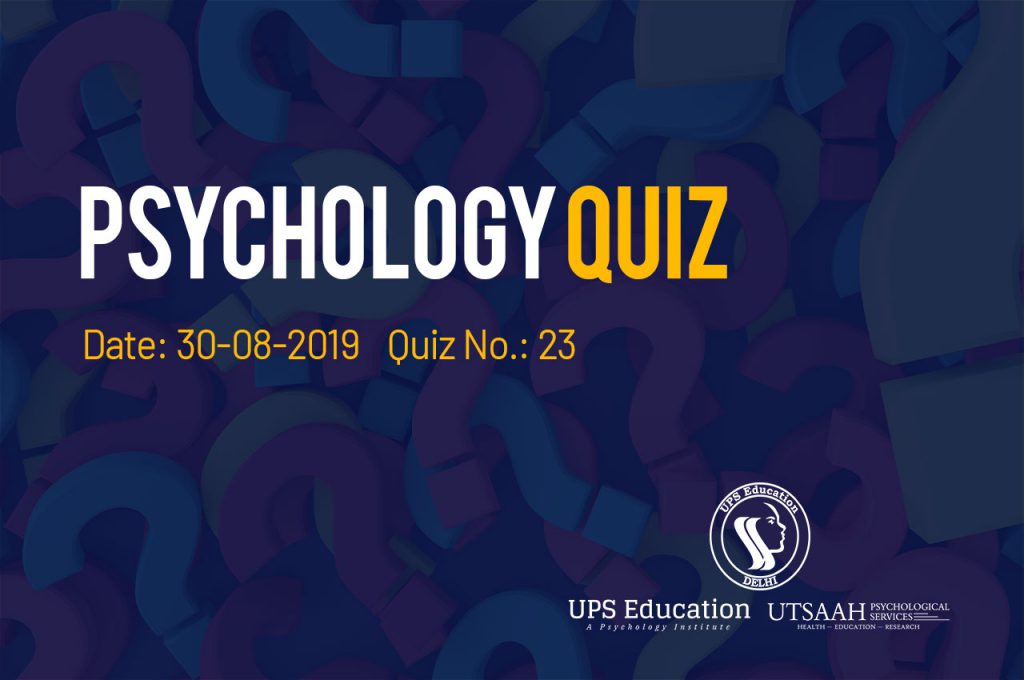 UPS Education renowned institute for Psychology Entrance Coaching in India. We conduct Psychology quiz every Friday through our website. Also, we share our quiz on our social media like Facebook and Instagram. Result of the quiz will be announced on the Saturday after 4PM.
Winners of the quiz selected randomly with the highest marks, and the winner will be gifted by an Educational Gift via UPS Education.
We invite every Psychology Student to participate in this Psychology Quiz, Answer all 10 questions correctly and get an Educational gift from UPS Education!!
Only one attempt valid. The link is given below, do share it also with your friends and classmates. Winner will be announced on 31 August at 4: 00PM
https://www.upseducation.in/psychology-quiz
—————————————————————
Share with your friends and challenge them.
For more details contact:
UPS Education
Ph: 9990717772