M.Phil Clinical Psychology course in Gwalior Mansik Arogyshala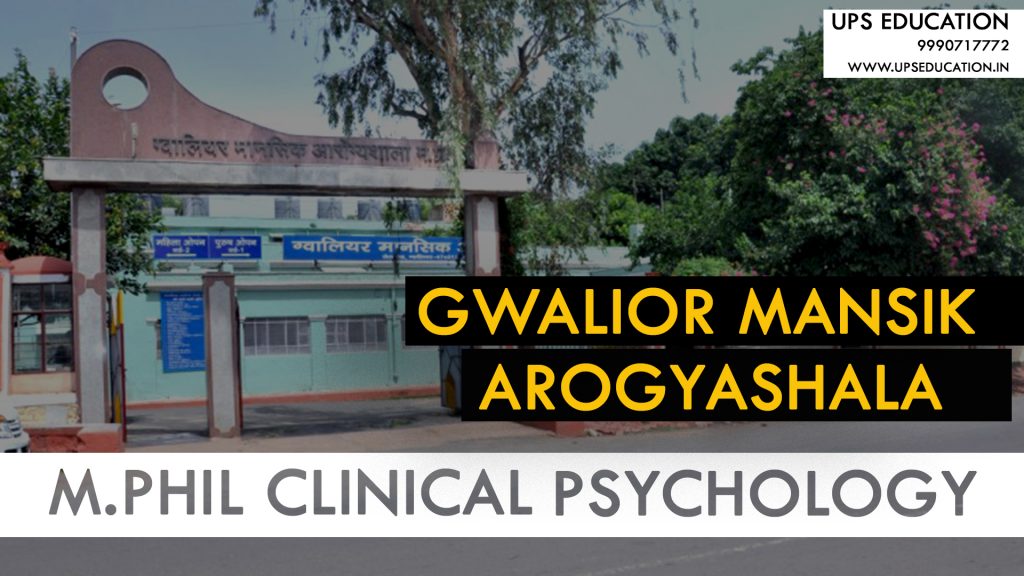 Gwalior Mansik Arogyshala (GMA) established in 1935, is an autonomous Mental Hospital under the Department of Medical Education, Government of Madhya Pradesh. GMA is one of the major center for psychiatric & Psychological treatment in Madhya Pradesh.
After the instructions by honourable Supreme Court to MP State Govt. to improve the living conditions & treatment facilities in Mental Hospital, Gwalior and convert into a teaching institute. NHRC is instrumental in monitoring & the progress of Gwalior Mansik Arogyshala.
Course Name: M.Phil in Clinical Psychology
Autonomous Body of: Department of Medical Education, Bhopal, M.P.
Course Affiliated by: Rehabilitation Council of India (RCI)
Approved for: 2017-18 to 2019-20
No. of Seats: 04
Contact Details: Gwalior Mansik Arogyashala, Jail Rd, Gwalior, Madhya Pradesh 474012,
Ph: 09826255566, Office no- 0754-2481841, Web: http://gwaliormentalhospital.org/
Follow us for regular updates for Psychology Entrances in India, we are India's No.1 Psychology Entrance Coaching Institute. Contact us for any help or guidance for Psychology Entrance Exams.
UPS Education
Ph: 9990717772
Email: info.upseducation@gmail.com
Instagram: http://instagram.com/upseducation
Facebook: https://facebook.com/upseducation/
Website:  http://upseducation.in/