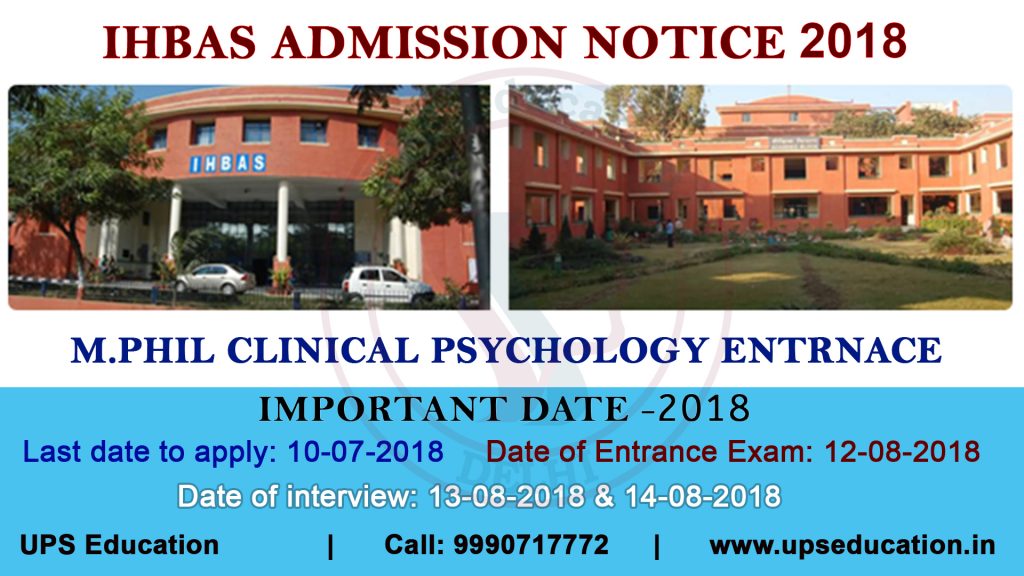 Dear Psychology Aspirants, Institute of Human Behavior and Allied Sciences (IHBAS) is going to start their admission process for M.Phil Clinical Psychology for 2018-2020 session. Important dates related to Entrance Exams is given below:
Last date to apply: 10-07-2018
Publication of list of eligible candidates: 25-07-2018
Date of Entrance Exams: 12-08-2018
Date of Interview: 13-08-2018 and 14-08-2018
Prospectus and Admission link will update soon on website
It's time to accelerate your preparation, boost your preparation join UPS Education today. UPS Education is India's No.1 Psychology Entrance coaching institute.
For more details or any query contact:
UPS Education
Ph: 9990717772
Web: www.upseducation.in